Physical management of data center operations is a crucial element, especially directly after testing and commissioning when a facility first goes online. DCIMe provides full operational services including day to day operations, monitoring in both NOC and SOC, as well as full facility service. After policies and controls have been well established, DCIMe allows for full transition and turnover to local staff with zero interruption of the data center. This seamless migration ensures that new operations break through the initial phase after commissioning, and continue to function for years into the future.
Asset Management
Accurate real-time views of your entire data center including servers, storage, networking equipment, rack PDUs, patch panels and applications.
See floor PDUs, branch circuit panels, UPSs and CRAC units. Map physical relationships between all of these devices and see how the entire power and network chain in the data center is connected down to the port level.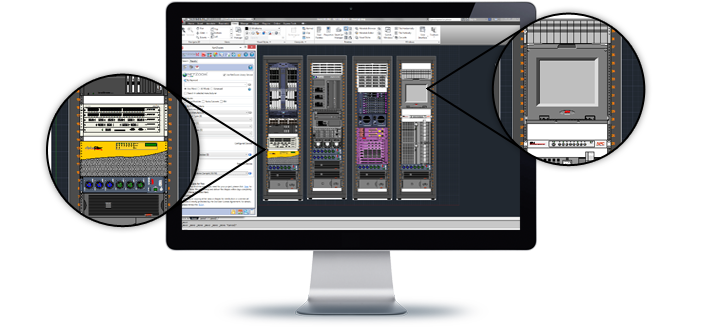 ---
Capacity Management
With a centralized database that includes all connection and capacity information, you no longer need to run back and forth to the data center.
DCIMe DCTrack DCIM Solution provides you with complete, accurate views of capacity, including physical space, power and network ports available in racks, plus the capacity of infrastructure devices like UPSs, CRACs, and circuit panels.
---
Change Management
Maintain best practices, improve operational efficiency, and people productivity.
Powerful and intelligent tools for workflow automation enable you to generate change requests, automate device moves, and maintain a complete audit trail of requests and work orders for compliance.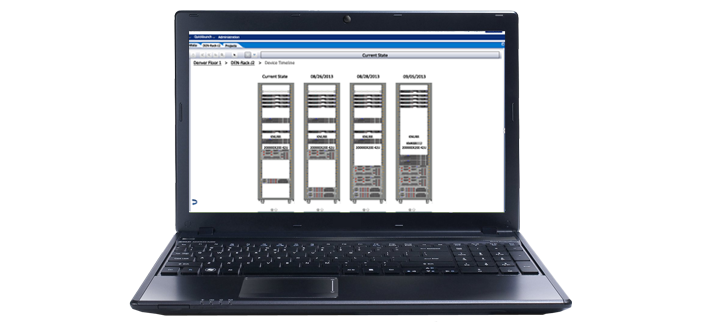 ---